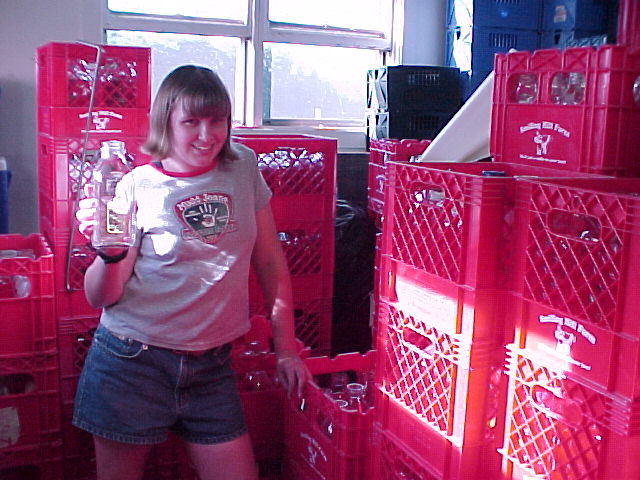 Hillary Knight sorts the returned milk bottles, and gets them ready for the bottle washer. She really appreciates folks remembering to rinse their bottles before returning them.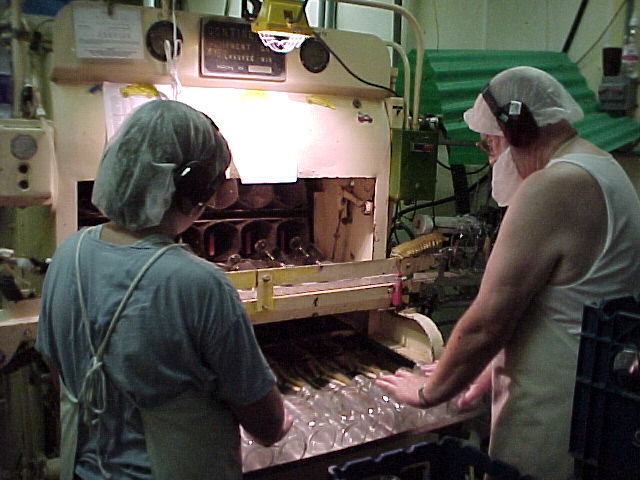 Roger Knight (right) and granddaughter Hillary work together to send the bottles through the bottle washer.
Farm Director, Warren Knight, on the bottling line.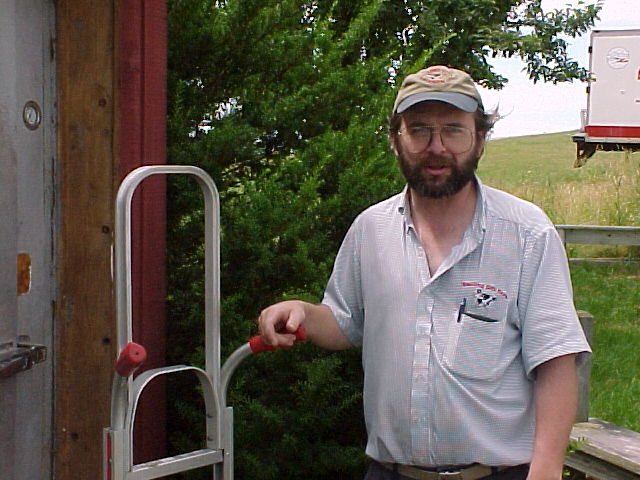 Mike is a third generation milkman, and does he know the ropes!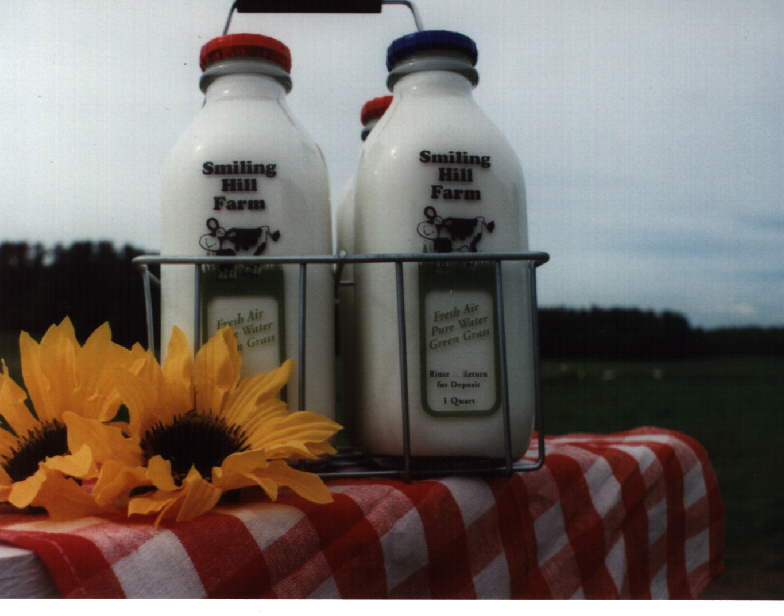 Our fresh, natural milk in old-fashioned glass bottles - taste the difference!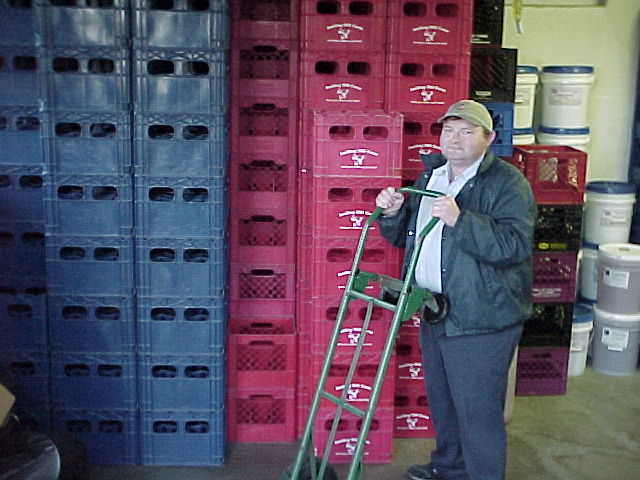 John starts loading the truck for deliveries at 2:30am, and you can count on him being at his first stop by 4:00am. Talk about dedication!