Smiling Hill Farm Ice Cream
From Cow to Cone!
The featured flavor of the month for October 2004 is Pumpkin.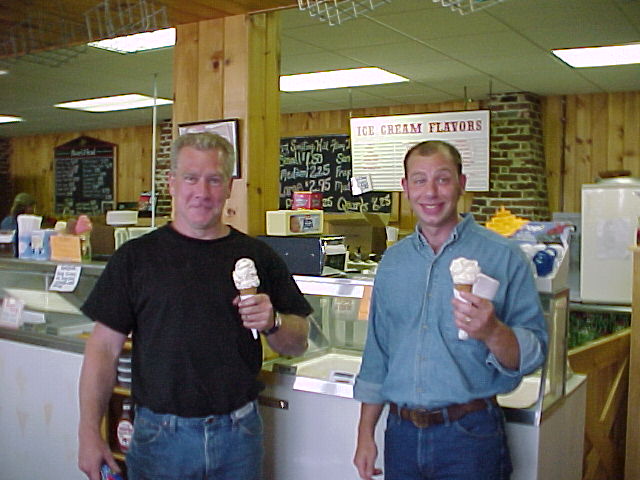 I scream, you scream we all scream for Ice Cream!
With 150 flavors of Smiling Hill Farm's Ice Cream there's a favorite for everyone.
What's yours?
Charlie Noyes - Ice Cream Maker Extraordinaire
Charlie has been in the ice cream business for over 40 years and is truly an Ice Cream Maker Extraordinaire! On any given day we offer more than 20 flavors of ice cream at our dairy store. We make old favorites like French Vanilla and unique varieties like Ginger, Apple Pie and Grapenut.
The Dairy Store serves up ice cream cones, sundaes, frappes and floats year round. We look forward to putting a smile on your face!
Sign up for our ice cream email list below and we'll send you an email each month letting you know the flavor of the month.
In Recent News: We were thrilled to be featured in Port City Life's July/August 2003 article on Maine-made ice cream. Be sure to read it if you get a chance!
Attention business owner: Smiling Hill Farm Ice Cream is available for wholesale. Please inquire at (207)775-4818.