Have You Herd?
Smiling Hill Farm's Quarterly Newsletter

Summer 2003
Amanda McDermott Wins First Place In Showmanship
Congratulations to Amanda who showed four of our calves this summer! Amanda won First Place in Showmanship with Cringle in the Senior Division at Ossipee. Nice job Amanda!
Birth Announcements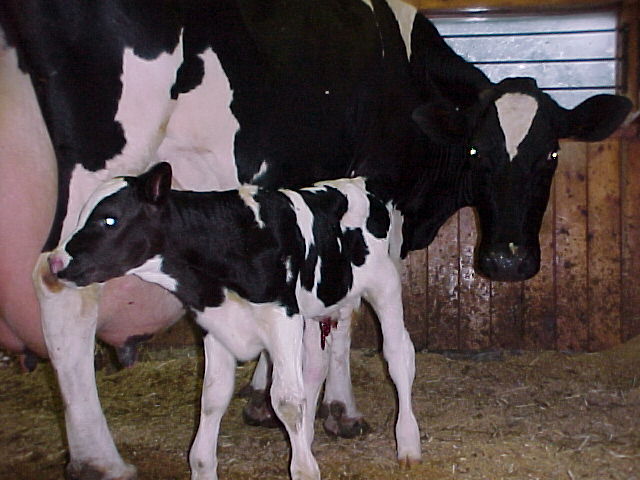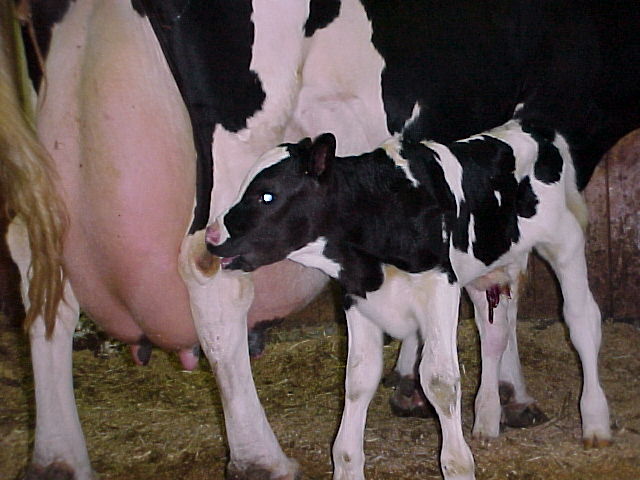 Marge calved in August with twins, a bull and a heifer.
Candy, Gemstone, Croquet (shown above with her calf) and Marco calved in August as well, all three producing healthy bulls.
We're looking forward to Ida, our oldest cow (thirteen and half years old) calving in September.
New Developments
Ida Has a Smooth Delivery
Ida calved in the wee hours of the morning on Saturday, September 20th. Congratulations to Ida and a welcome to her healthy heifer, Isabelle (can you guess where we got the name?).